The event is in time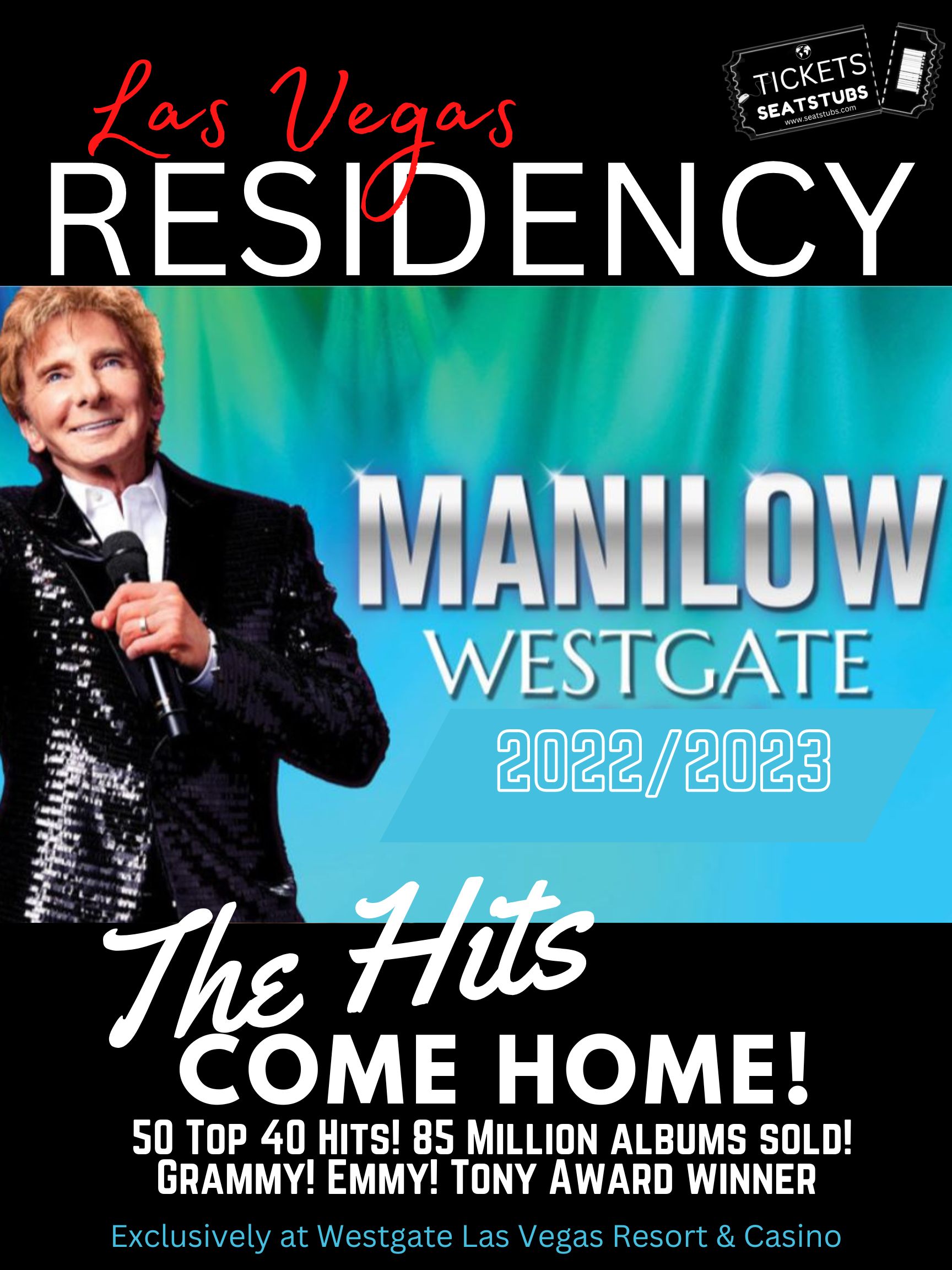 Barry Manilow – The Hits Come Home! Westgate Las Vegas 2022/2023
Are you touring Las Vegas this 2022 and 2023? Don't miss catching up with the legendary, Barry Manilow at the Westgate Resorts in Las Vegas Nevada. It's gonna be a night of reminiscing your good old days, listening to Manilow's hit songs over and over again on the radio, when the internet was not born yet.
Barry Manilow Short Bio:
Barry Manilow was born and baptized as Barry Alan Pincus on June 17, 1943 in New York City, New York, USA. He is an American singer-songwriter and producer. Manilow has recorded and released 51 Top 40 singles on the Adult Contemporary Chart, including 13 that hit number one, 28 that appeared within the top ten, and 36 in the top twenty. He has released 13 platinum and six multi-platinum albums. He has written and performed songs for musicals, films, and commercials for corporations such as McDonald's, Pepsi-Cola, and Band-Aid.
He was nominated for a Grammy Award and won as a producer, arranger, and performer for fifteen times from 1973 to 2015.  He has also produced Grammy-nominated albums for Bette Midler, Dionne Warwick, Nancy Wilson, and Sarah Vaughan. Manilow has sold more than 85 million records as a solo artist worldwide, making him one of the world's best-selling artists.
Barry Manilow's Hit Songs Include:
———————————————————-
Song: It Never Rains in Southern California
The Greatest Songs of the Seventies · 2007
It's a Miracle
Barry Manilow II · 1974
Weekend in New England
This One's for You · 1976
Ready to Take a Chance Again
Greatest Hits · 1978
is an American singer and songwriter with a career that spans seven decades. His hit recordings include "Could It Be Magic", "Mandy", "I Write the Songs", "Can't Smile Without You" and "Copacabana (At the Copa)".
"[4]
Barry Manilow – The Hits Come Home!